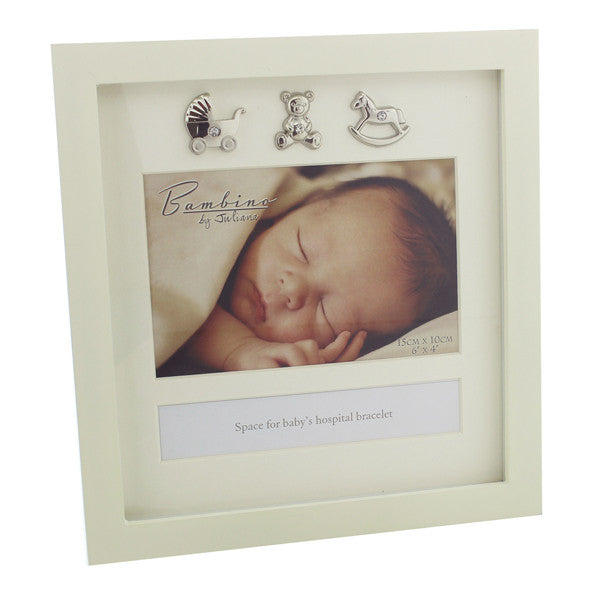 Dulce Bebe Boutique
Hospital Baby Bracelet Keepsake Display Box
The birth of a baby is a truly magical event in any parents lives and this gorgeous frame and keepsake box from our Bambino by Juliana range of gifts would make a really unusual gift for them as they welcome their new little addition in to the world.
Not only is there the obvious space for that first photograph or one of the favourite newborn photos but there is also a special space for the baby's hospital bracelet. It is so easy to think you have stored it somewhere safe and then not to be able to find it a but this lovely keepsake box will prevent it from every getting lost because it will be kept safe and sound in this.
This beautiful keepsake box is cream in colour and lacquer coated to prevent tarnish and added to the already attractive look of the frame there are three stunning baby orientated icons at the top inside the box, a pram, a teddy and a rocking horse each embellished with a sparkling crystal.
It will hold a 6 x 4 inch photograph and can either be hung on a wall or can be free standing.
Size: 8.5 x 8.5 inches approximately